Custom Rug Runners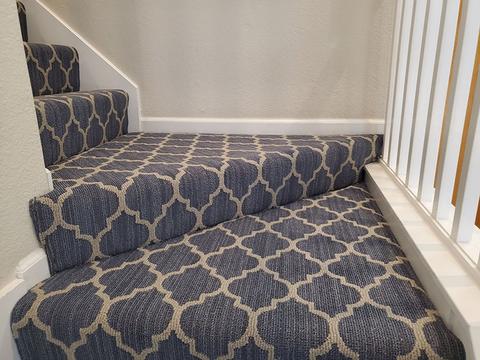 A high-quality rug runner can help take a hallway or staircase to whole new level. However, choosing the right size and style to fit your space can be challenging. At The Rug Gallery, we have a large selection of custom rug runners that are made just for you, to fit your unique space.
If you have an area with long and expansive hard surface flooring, custom rug runners from The Rug Gallery would be an excellent way to break them up, by adding color and texture throughout the area.
What are Custom Rug Runners?
Rug runners are perfect for long and narrow spaces. They are commonly used in hallways, on staircases, bedrooms, entrances, the kitchen and in front of the sink in the bathroom. They create a focal point and provide visual interest in a small space.
The Rug Gallery offers custom rug runners, which encompass all of the above and more as they are customized to fit perfectly in your space.
Why are Runners Used?
To break up large areas of solid surface flooring
If you have a long expansive of solid surface flooring, custom rug runners would be a great option to break them up, by adding color, texture, and warmth to the space.
To protect flooring
Any high-traffic area in your home may need a little bit of protection. Custom rug runners would be a great solution to protect a kitchen floor or bathroom tile from wear or water.
To eliminate bareness
Long hallways and staircases need a little extra love sometimes. To avoid any area of your home looking bare, especially where space is limited, we've got a simple solution: add décor in the form of a rug!
To make slippery floors safer
Hardwood floors can be very slippery, especially going up and down the stairs. Custom rug runners give you an extra layer of safety, reducing the likelihood that you'll slip and fall.
To eliminate some noise
Carpeting assists in noticeably dampening noise. If your space causes noises to echo, a custom rug runner may help in eliminating this.
Contact The Rug Gallery today to learn more about our custom rug runners, or any other rug you may be on the hunt for!