LVT: What exactly is it?
LVT, also known as luxury vinyl tile, is a popular flooring option that combines the look of hardwood, ceramic tile, or stone and with the durability and ease of vinyl. Gone are the days of your grandmother's laminate kitchen floor. LVT flooring is waterproof, pet-proof, scratch-proof – it's essentially life-proof!
What is LVT made of?
Luxury vinyl tile is a multi-layered flooring system that is designed to look like a high-end surface. The layers consist of a bottom cork layer, a rigid layer that provides the support for the tile/plank, the vinyl film onto which the design is printed, and a wear layer on top.
What makes The Rug Gallery's LVT better than others?
Depending on the brand, the cork layer may be replaced by foam or another material. At The Rug Gallery, we have found that cork works best for the bottom layer. The product that we sell has a core layer made up of a durable, wood/plastic composite material that provides the primary support for the life-proof technology. The top layer is a tough acrylic material that guarantees a nearly scratch-proof experience.
A common concern with LVT is the repeat of the pattern. Low-quality LVT very obviously looks fake and has a synthetic-looking pattern. The LVT we sell at The Rug Gallery has a very spaced-out repeated pattern that makes it look like the real thing. You'll have to look very closely to tell that it's not authentic!
Where can I put LVT?
You can put vinyl flooring almost anywhere! We've put together a few of our favorite recommendations below. If you like what you read, stop in to the Rug Gallery and check out our large selection of flooring options!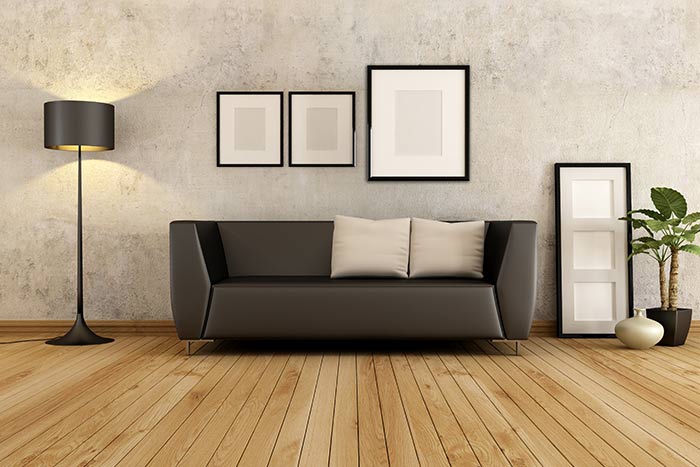 Your living room.
Do you have carpet and have been dying to switch to a solid surface? LVT is the solution for you. You can get all of the benefits of a hard surface without having to worry about scratches, dents, or stains.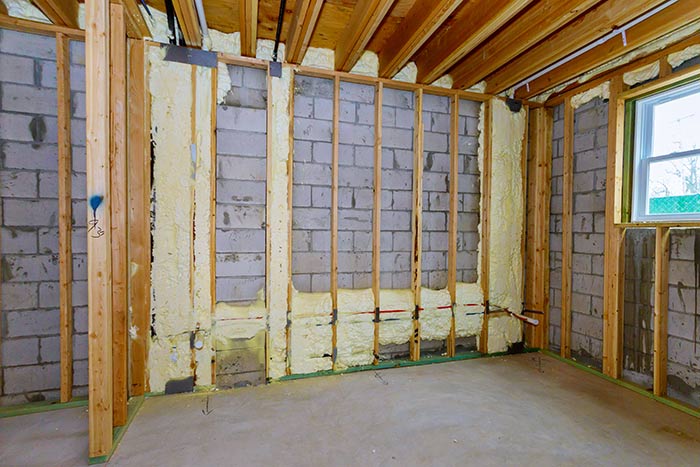 Your unfinished basement.
If you're thinking about finishing your basement, or just want to put in a nicer floor, consider one of the many LVT options we have. Our polished concrete option is popular in basements and workspaces due to its clean, industrial look. LVT is also flexible, so it works well on surfaces that aren't 100% level.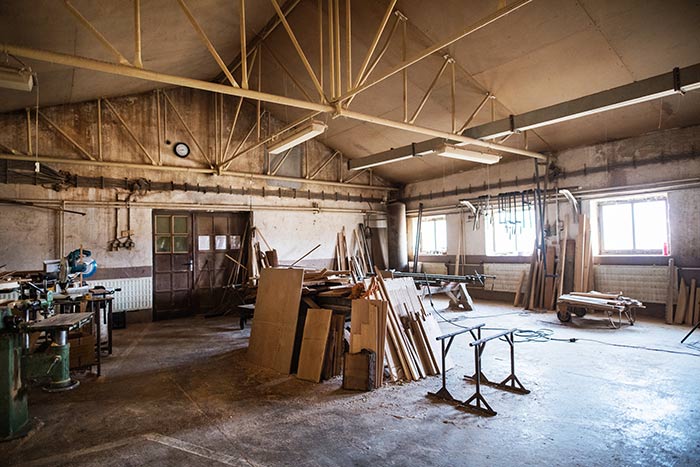 Your workshop.
The floor of your workshop should be able to withstand anything. There's a reason why we say our LVT is life-proof – it doesn't dent or scratch easily, making it the perfect choice for a high-impact location.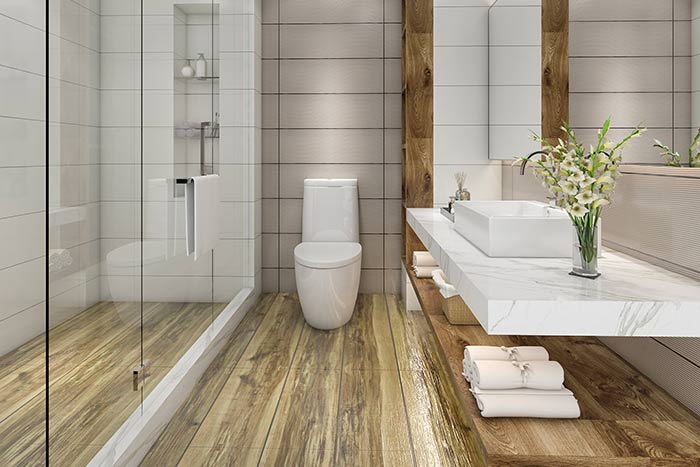 Your bathroom.
LVT is both durable and water-resistant. If you want a solid flooring option that is both easy to clean and can stand up to the splashes and traffic that your bathroom gets.
Visit the Rug Gallery to see our LVT options today!