Carpet vs Hardwood: Which Is Right for You?

When it comes to flooring choices, carpet and hardwood are two of the most popular options on the market. They seem to be the opposite in almost every way: carpet is soft, quiet, and warm, whereas hardwood is a firm, natural solution that can have a long lifespan.
However, carpet and hardwood both have their advantages when it comes to flooring. Carpet is often softer and less cold than hardwood, making it an ideal choice for bedrooms and other areas where you want some added comfort. On the other hand, hardwood can be easier to clean and maintain over time, giving it a longer lifespan in many cases. Ultimately, which option is best for you depends on your own needs and preferences.
If you're considering replacing your current flooring with something new, you may be debating between these two. Learn more about which is right for you below.
The Benefits of Carpet
Carpet is a great choice for flooring compared to hardwood in many ways. For starters, it provides a much softer surface for walking on, making it comfortable and cozy. Additionally, carpet can also help reduce noise levels due to its absorbency capabilities compared to hardwood which can cause sound to echo around the home. Lastly, carpet is more cost-effective than hardwood when it comes to installation and maintenance over time.
Another advantage of carpet over hardwood is that it comes in many different colors and patterns which allows you to customize the look of any room or area. This makes it easy to create a unique style that fits your individual preferences and décor scheme. In contrast, the options with hardwood are much more limited when it comes to color choices or designs.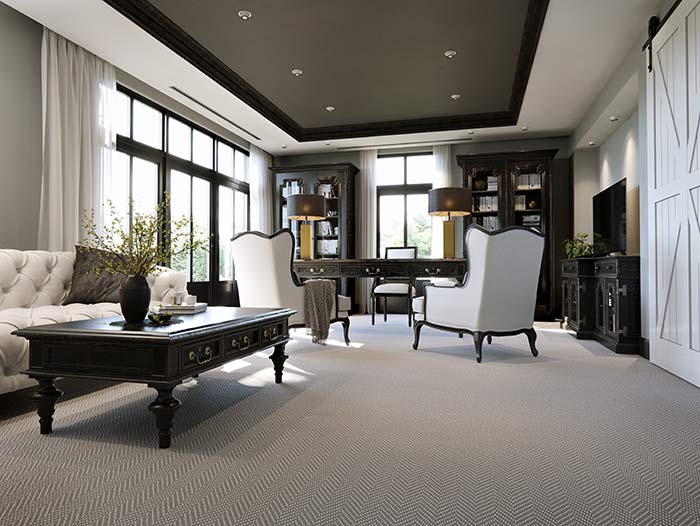 Carpet is also a much safer flooring option than hardwood. Hard surfaces have a higher chance of causing someone to slip, and landing on carpet has a lower chance of causing injuries. If you have children, carpet may be a better option for you due to the safety aspect.
Finally, carpet's durability cannot be underestimated when looking at carpet vs hardwood as an option for flooring material. Carpet can last years if properly taken care of while providing warmth and comfort underfoot. This makes it an excellent choice for high foot traffic areas like hallways or entryways as well as bedrooms or other living spaces where comfort is critical.
The Benefits of Hardwood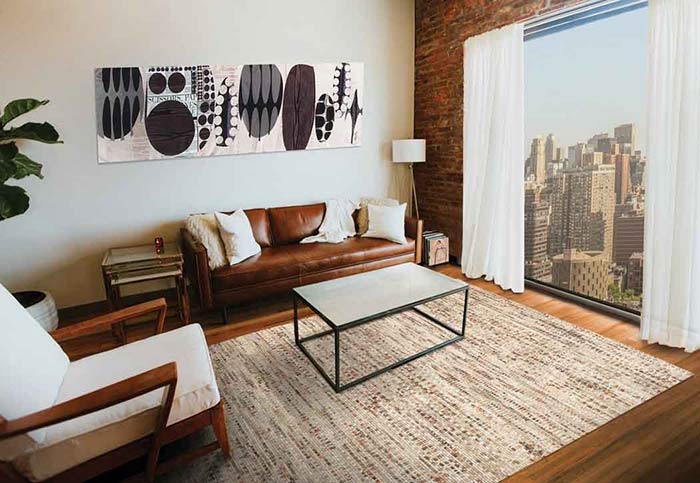 Hardwood is an excellent option for flooring needs compared to carpet in many ways. For starters, hardwood provides a much more durable surface that can stand up to high foot traffic areas like hallways or entryways. It is also very easy to clean and maintain as it requires minimal effort to keep it looking great over time. Additionally, hardwood provides a classic and timeless look that will never go out of style making it an excellent choice if you are looking to add both beauty and value to your home over the long term.
Another benefit of hardwood compared to carpet is its hypoallergenic characteristics. This makes it perfect for those who suffer from allergies since dust and other allergens cannot get trapped in the material like they can in carpet fibers. This makes it easier to keep your home free from allergens with just a simple vacuum cleaner or mop.
Finally, hardwood floors can also create the illusion of space by making rooms appear larger than they actually are due to its reflective properties. This makes it great for smaller homes where space saving options are essential in order to make the most out of any given area.
While hardwood comes in a limited number of colors and styles when compared to carpet, many prefer the natural, modern look of high-quality hardwood. You can dress up your hardwood—and make it safer to walk on—with a colorful or traditional rug.
Learn More from The Rug Gallery
When it comes to choosing between carpet and hardwood flooring, there are many factors to consider. Carpet is usually the more cost-effective option as well as being softer underfoot, making it a great choice for bedrooms and other living spaces. Hardwood on the other hand provides a more durable surface that can stand up to high foot traffic areas. Ultimately, the decision of which type of flooring is best for your home depends on your individual needs and preferences. If you need help making this decision or would like to learn more about different types of carpets or rugs, contact The Rug Gallery today!