Gabbeh Rugs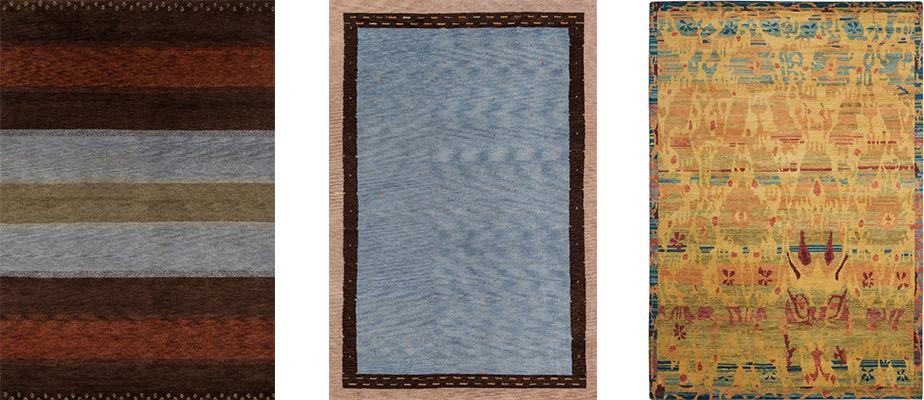 A Gabbeh rug is a type of Persian rug with a few distinct qualities. For one, Gabbeh rugs are coarser in feel and thicker than your average Persian rug. This specific type of Persian carpet is a great collector's piece and is perfect for rug enthusiasts or anyone looking for a rug with a truly unique look and feel.
Designs and Colors of Gabbeh Rugs
Gabbeh rugs are handwoven pile rugs, traditionally crafted by women in Iran. The designs tend to be simple and geometric, but may include a few more complex designs featuring animals that almost look hieroglyphic in nature due to their boxy angles. Natural plant dyes are used for these types of rugs and you won't find them in bold pinks or turquoise blues. However, bright yellows and reds are easily found natural dyes, and some darker blues are used to provide contrast.
Expressions of the Iranian People
Iran was once the area known as Persia. True to old Persian traditions, many Gabbeh rugs tell a story or express an emotion of some kind. With Gabbeh rugs, truly there is more to them than meets the eye.
Where to Purchase Gabbeh Rugs
At the Rug Gallery, we have a wide variety of Oriental rugs to choose from and can help you discover the unique beauty that Gabbeh rugs can bring to your home or office. Contact us today to set up a consultation with our rug experts or simply browse our rug galleries online.