Sari Silk Rugs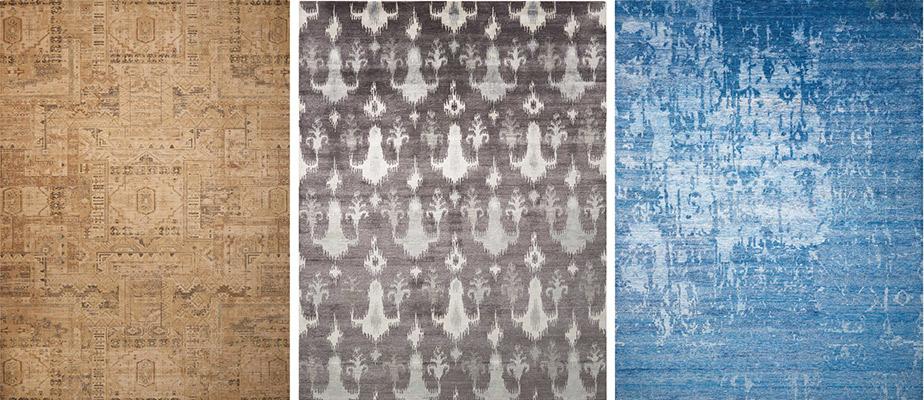 Sari silk rugs are some of the most unique rugs to come out of India and surrounding areas. Unlike other types of Oriental rugs, Sari silk rugs aren't crafted using raw wool or synthetic fibers. Instead, these unique rugs are made from the discarded remains of fabric leftover from sewing women's saris.
How Are Sari Silk Rugs Woven?
Sari silk rugs are often hand-knotted, which takes a great deal of time, patience, and skill. First, the scraps of Sari cloth that remain after a Sari is sewn must be deconstructed and then the fibers used to weave the rug into a wide variety of patterns. Often, Sari silk rugs are abstract, because the fibers used to create them are so different. For Oriental rug enthusiasts who desire a truly environmentally friendly rug, a Sari silk rug is the perfect choice and gives a second life to the would-be discarded remains of beautiful Saris.
What Colors Do Sari Silk Rugs Come In?
Traditionally, Saris come in very bright colors. Red is favored for a wedding Sari, while other colors range from bright green, pink, blue, yellow, and more. Sari fabric is heavily dyed and richly pigmented, resulting in very bold and bright Sari silk rugs.
Where to Purchase Sari Silk Rugs
At the Rug Gallery, we have a wide variety of Oriental rugs to choose from and can help you find a beautiful Sari silk rug to complement any room in your home or office. Contact us today.