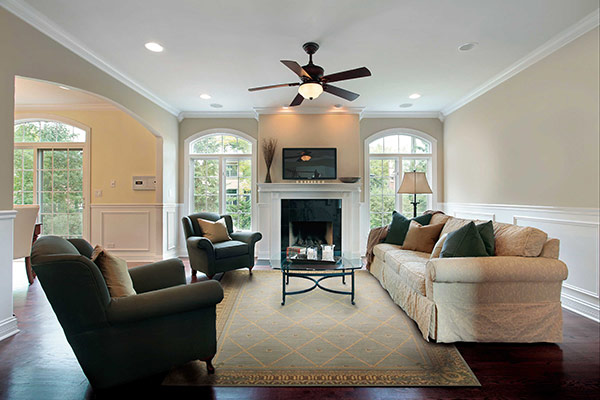 We're a quarter of the way through 2021, and interior design trends unique to this year are in full swing. A few area rug trends have caught our eye this year, and we're excited to share them with you! See one you want to try out for yourself? Stop into The Rug Gallery to see [...]
LVT, also known as luxury vinyl tile, is a popular flooring option that combines the look of hardwood, ceramic tile, or stone and with the durability and ease of vinyl. Gone are the days of your grandmother's laminate kitchen floor. LVT flooring is waterproof, pet-proof, scratch-proof - it's essentially life-proof! What is LVT made of? [...]
When searching for the right carpet for your home, there are several factors that you need to consider. From maintenance requirements to fiber quality and amount of traffic in your carpeted area, make sure you have an idea of what you need before going to look at your options. Which fiber works best for you? [...]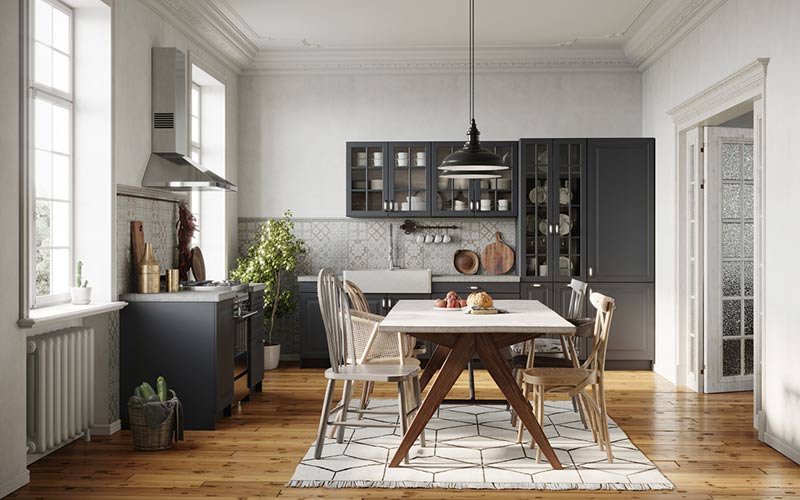 Stunning Accent Rugs in Cincinnati Accent rugs define a space, add a splash of color, and bring texture to an otherwise smooth floor. Typically smaller than your standard area rugs, accent rugs are meant to be just that: an accent. Where do I put accent rugs? Deciding where to put an accent rug depends on [...]
Installing LVT is as easy as scoring it and snapping it into place. Some types of LVT have a locking system that clicks into place, and some have to be glued down like ceramic tile. At The Rug Gallery, our product has a simple installation process. We simply score it, cut it to size, tuck [...]
Luxury vinyl tile is a multi-layered flooring system that is designed to look like the real thing - wood, stone, etc. These layers consist of a bottom cork layer (other brands may use foam or another material), a rigid layer that provides the support for the tile/plank, the vinyl film onto which the design is [...]
We do not recommend using LVT in the shower, but we do recommend putting it in the bathroom since the luxury vinyl tile we sell at The Rug Gallery is waterproof. Please note that not all LVT is waterproof, but our product is.
LVT is priced by the square foot. Prices can be as low as $1 per square foot and can go all the way up to $10 per square foot. This price does not include installation fees. One thing to note about purchasing LVT is that it is sold by the cart/box rather than simply by [...]
Luxury Vinyl Tile is a plastic/vinyl product. It is made of several layers that may consist of foam, cork, plastic/wood composite, and vinyl.
The length of time that LVT will last mostly depends on the amount of use it will get. Some warranties guarantee that the product will last 20 years, but it's entirely dependent on how much wear and tear the LVT will experience. For example, luxury vinyl tile that is in a room that is rarely [...]