Stylish Rugs Sure To Make You Fall In Love With The Season

As the seasons change, it's the perfect time to refresh your living space. A quick and stylish upgrade, such as a new area rug, can add an element of cozy comfort to your home. A rug offers the dual benefit of providing a sense of warmth underfoot, making your living areas cozier during the cooler months, and added comfort through its colors, patterns, and textures. In this guide, we will explore the most exciting rug trends to fully embrace the change of the season. Read on to find the perfect rug for your home this fall.
Embracing Fall Colors
In autumn, the world undergoes a significant transformation. The air becomes crisp, plants are prepared for harvest, and trees shed their leaves, displaying warm, earthy colors. You can capture a similar effect with vibrant rugs featuring rich autumn tones: reds, rust, orange, copper, gold, mustard, deep greens, and greys, all work to evoke a feeling of comfort and create a welcoming and snug atmosphere in your home.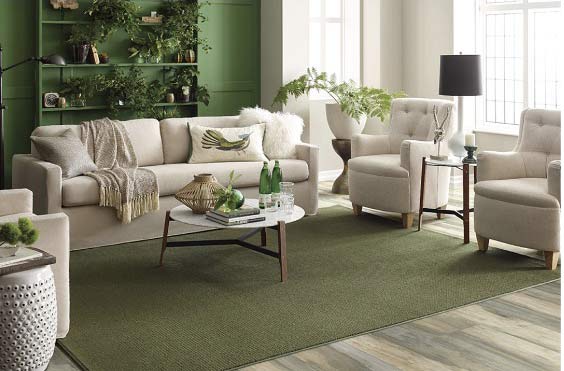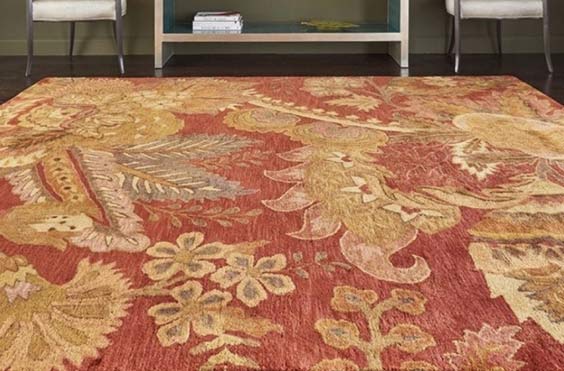 Playing with Patterns
Explore unexpected rug patterns that can transform your floors into captivating focal points, elevating the overall feel of your living space. Whether you're drawn to the timeless charm of plaids with a warm color palette to make your living area more inviting, desire the comfort of nature-inspired motifs to create a welcoming atmosphere in your dining room, or yearn for the unexpected, like a touch of the wild with stylish animal prints to add personality to high traffic areas. Choosing a rug has never been easier. Explore these bold prints to create a distinct sense of huggable comfort, making your home cozy and inviting, just in time for the holidays.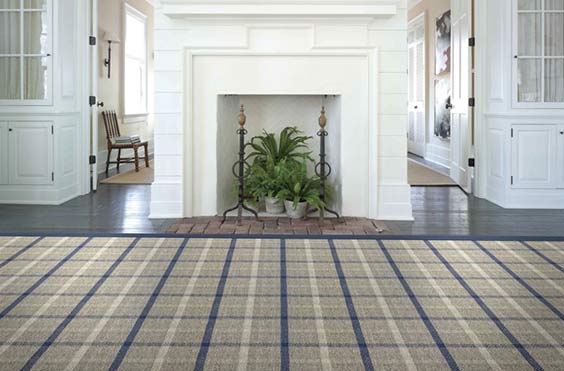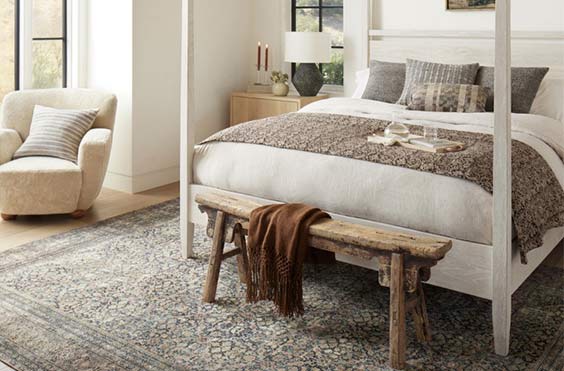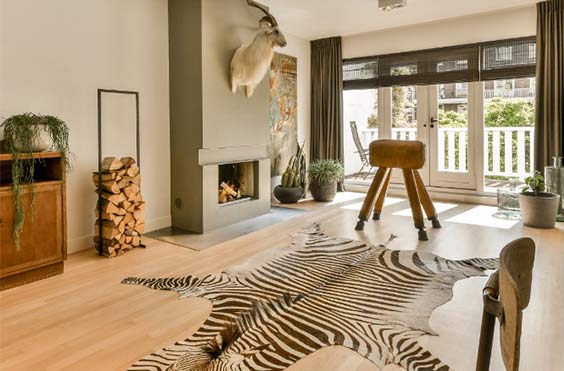 Exploring Different Fibers and Pile
Another fun and unexpected way to bring warmth to your living space this autumn is by experimenting with rug materials, textures, and rug piles. Exploring different textures can add a delightful twist to the overall feel of any room. To create a warm, earthy vibe, consider natural fiber rugs, such as jute or sisal. If you prefer classic allure that complements various design styles, wool rugs are an excellent choice. They not only enhance overall appearance of any room, but also help to retain heat during the colder months, keeping your space intimate and comfy. And, let's not forget the luxurious feel of fur and shag rugs for added texture and coziness. These rugs offer a plush, velvety softness, which is particularly inviting during the cooler fall months. Regardless of your preference, adding textural depth and visual warmth of varying fibers and piles creates a truly cozy environment.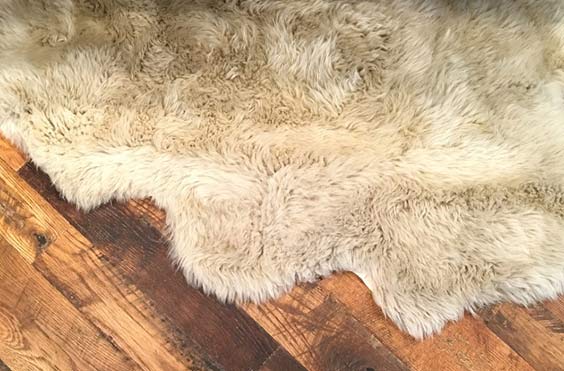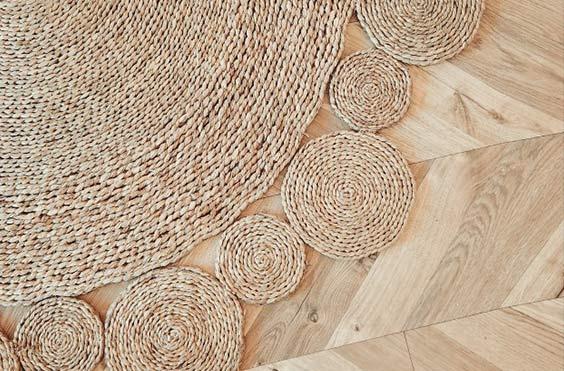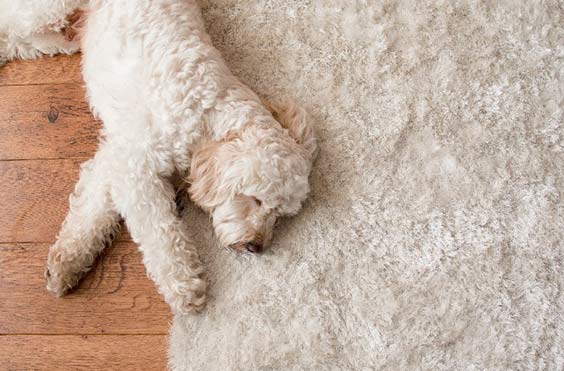 Experimenting with various textures and exploring captivating patterns can transform your floors, creating visually inviting warmth in your space, especially as autumn brings a significant transformation to the world. Not only will your new rug help to welcome the cooler seasons, but you can also enjoy added warmth as they add a layer of insulation to the room. We invite you to embrace the autumn spirit and unleash your creativity in elevating your home's comfort through these fun home decor trends.
Seeking additional inspiration? Explore our showroom today! Conveniently located in Blue Ash, Ohio, at 9350 Kenwood Road. Or dive into TheRugGallery.com with our online buying guide. Your home's transformation starts here