Very Peri: The 2022 Pantone Color of the Year

At The Rug Gallery, we believe design is all about taking chances in creativity and freedom of expression, and your floors are no different. After all, rugs are art for the floor! This month, get your design inspiration from this year's Pantone Color of the Year: Very Peri. 
This "official hue of 2022" encompasses shades of blue with a violet-red undertone. It works beautifully with both traditional and modern designs. Join us as we showcase just some of the rugs using this color or shades of it. You'll feel "peri" inspired in no time!
The Rug Gallery President Beau Presnell explains how this hue can work well in traditional designs with more muted and subtle colors like faded blues, greys, browns, and beiges or in more modern styles with bold, saturated hues.
What is Pantone?
Pantone is a company that developed a universal color language called the Pantone Matching System (PMS) in 1963. Under the PMS, every color in every tint and tone was assigned a number which revolutionized the printing industry.
Since then, it has been utilized by several creative and design fields. Fashion, graphic design, and interior design all use the Pantone Color Institute and its other tools for projects relying on precise colors matching and coordinating.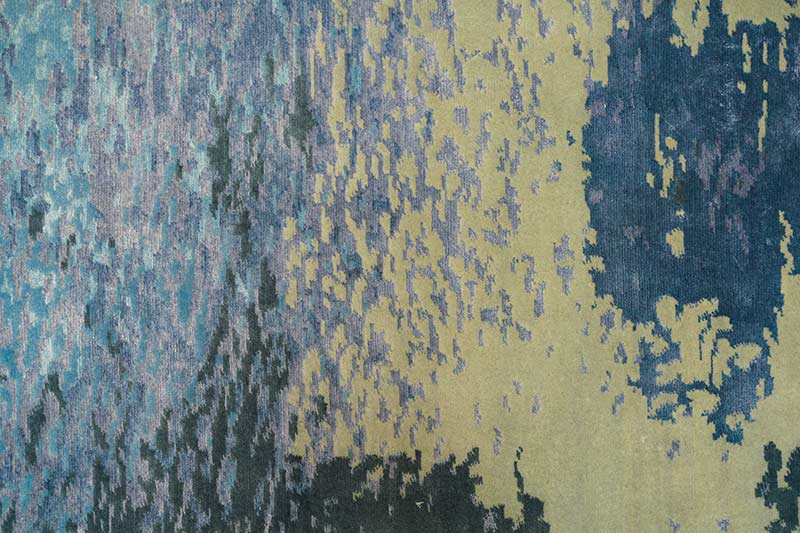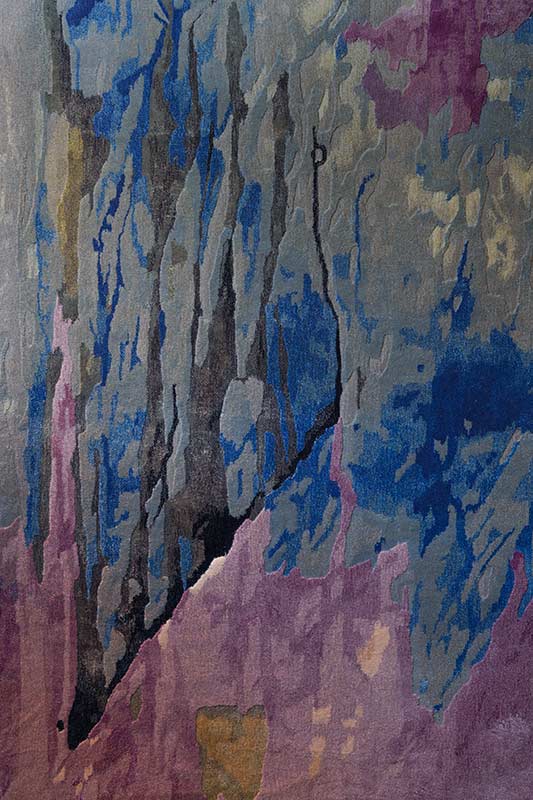 The Pantone Color of the Year
Every year, Pantone selects and announces an official color by evaluating trends in everything from fashion to social media to politics. Then, the choice for the upcoming year's hue is announced in December. For their 2022 color pick, Pantone states:
"Encompassing the qualities of the blues, yet at the same time possessing a violet-red undertone, PANTONE 17-3938 Very Peri displays a spritely, joyous attitude and dynamic presence that encourages courageous creativity and imaginative expression."
Learn more about the reasoning and thought-process behind their choice by clicking the button below.
How to Decorate with the Pantone Color of the Year
Bring fresh color trends to your floors in 2022 with rugs and carpets from The Rug Gallery! Take a look through this Very Peri-inspired gallery to see a few of our rugs and carpet samples.
As you can see, this periwinkle blue hue works well with a variety of colors and design styles. From rugs by the front door in your entryway to under your table in the dining room, incorporating a new color trend is easy with The Rug Gallery! To see these (and thousands more) in-person, visit us at our showroom on Kenwood Rd.
Very Peri Accent Colors
One of the easiest ways to decorate with Pantone in mind is to pay attention to the Color of the Year's accent color palettes. Pantone created four unique color palettes for Very Peri, which can be found here. Our Very Peri-inspired rugs and carpets effortlessly bring these complementary hues into the overall design. 
Chances are you probably have a few (or maybe several) of these colors incorporated into your room design already. That's why adding or updating your rug or carpet to incorporate an updated color scheme is a great solution! The design work is done for you.
Stop by our showroom or contact us today about bringing the Pantone Color of the Year for 2022 (and other new color inspiration) to your home.