Boho Rugs: Bring the Boutique Look Home

The light fixtures. The plants. The fun layered rugs. How often do you walk into your favorite boutique and wish you could bring that same look and feel to your own home? You can! Boho rugs bring a fun, relaxed style to any space.
What is boho style?
Boho is short for Bohemian, an eclectic style full of warmth and laidback spirit. Think about traveling to exotic places and returning with your head full of different patterns, colors, and textures. Boho style is taking those elements and decorating with them in a fun and casual way. Boutiques are great at capturing this style for their spaces, so you may love this look without even knowing it.
The Rug Gallery President Beau Presnell shows several Boho rugs available at The Rug Gallery, and ideas for how to incorporate them into your own home.
What are styles of boho rugs?
When shopping for boho rugs, look for styles that are colorful with busy patterns or made of natural fibers. Your goal is to make your room look like it was thrown together with vintage finds and pieces from your travels. Here are several rug styles we recommend.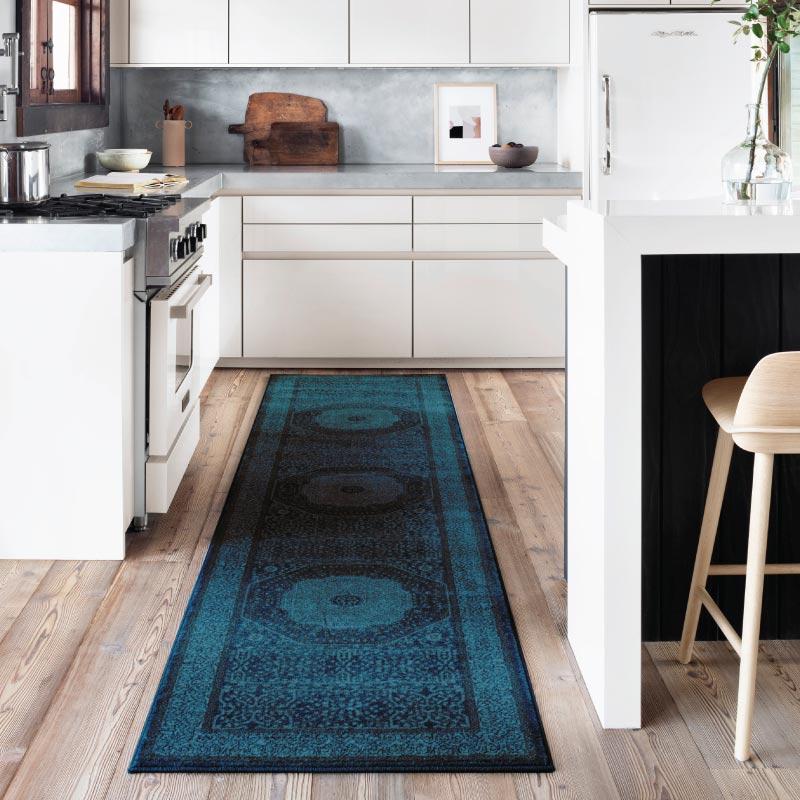 Overdyed
An overdyed rug is exactly what it sounds like: A woven rug is soaked in a dye solution which covers the entire rug with that one solid color. The appearance of the rug changes as the original woven pattern comes through as different shades of the new color dyed over it.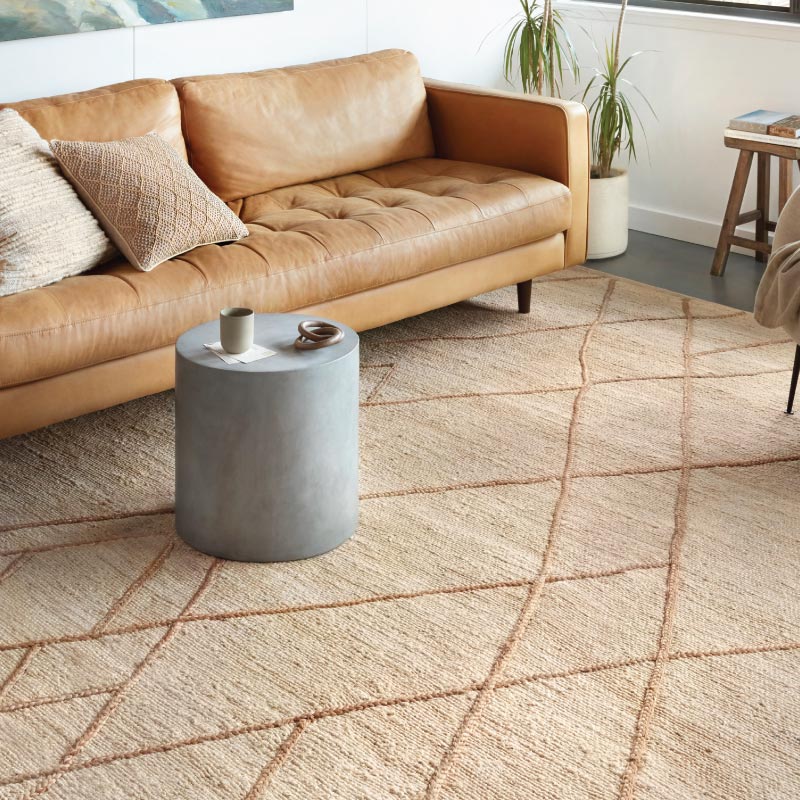 Jute
Jute rugs are made of fibers from the jute plant, a plant native to Asia. Jute is used in any product where durability is a must, include rope and burlap fabric. Rugs made from jute can be used for many years while still maintaining softness.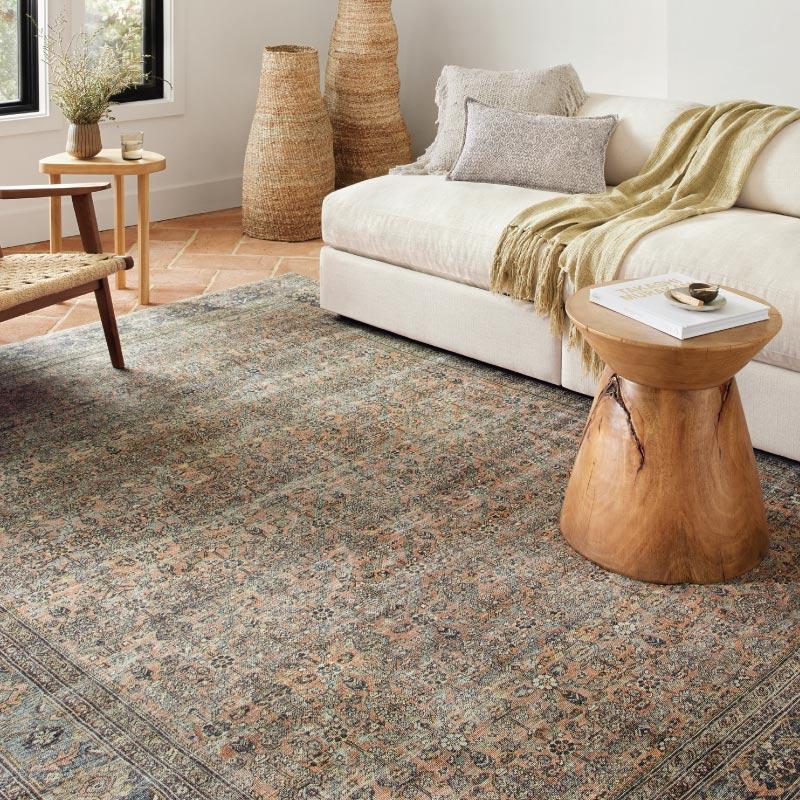 Persian-style
Persian designs are timeless and impact just about everything in home design and fabric that has a pattern. Persian rugs are "Persian" because of how they're made and their pattern origin, not where they come from.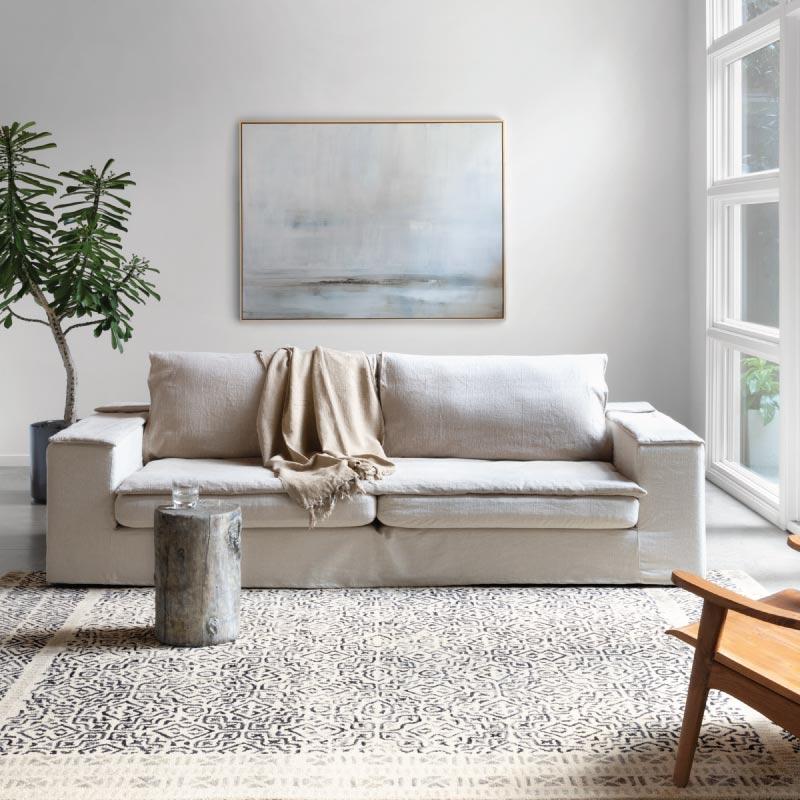 How to Layer Boho Rugs
To get an authentic look, try layering several boho rugs on top of each other. But don't just throw down several different styles. Different textures, prints, patterns and weaves all add interest and dimension to your space. Follow these tips interior designers recommend.
Use in a room with a lot of space and little furniture
Bedrooms, living rooms, and family rooms are all great options depending on your room's style and decor. The rug layers should be a main focal point.
Make sure colors coordinate
Trendy layering can quickly turn rummage sale if you don't carefully consider your color palette first. Colors should be complementary or different shades of the same color. Not confident in your color-coordination skills quite yet? Colorful and bold boho rugs always look great on top of a neutral jute rug. When in doubt, follow this rug-layering advice from the decorating experts on marthastewart.com: "Basically, if you're a person who loves color, go pattern on pattern; if you're a person who likes pattern, but is afraid of too much color, go tone on tone; if you're not a color or pattern person, go for texture."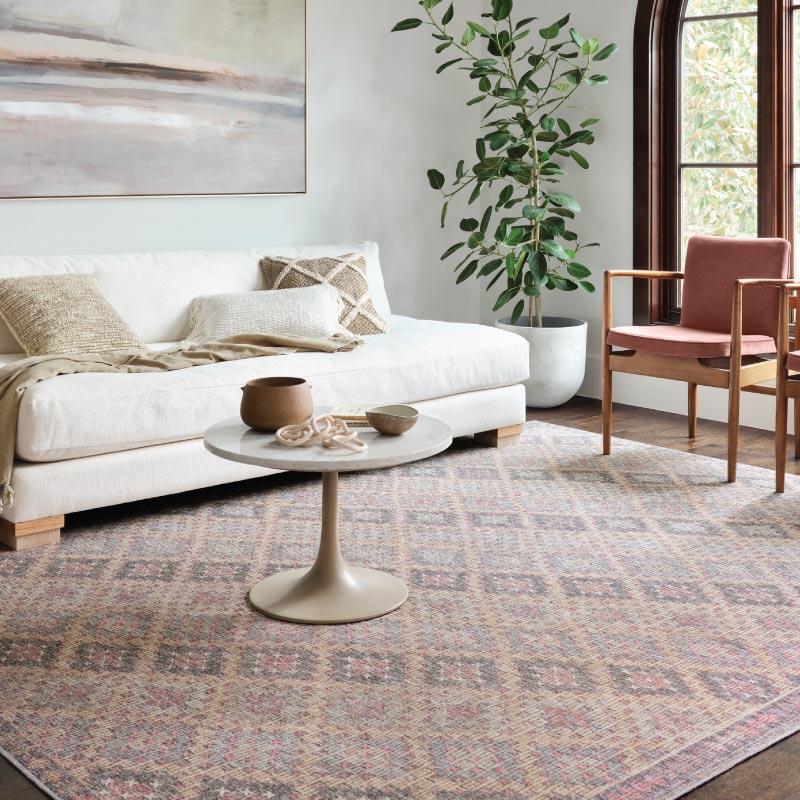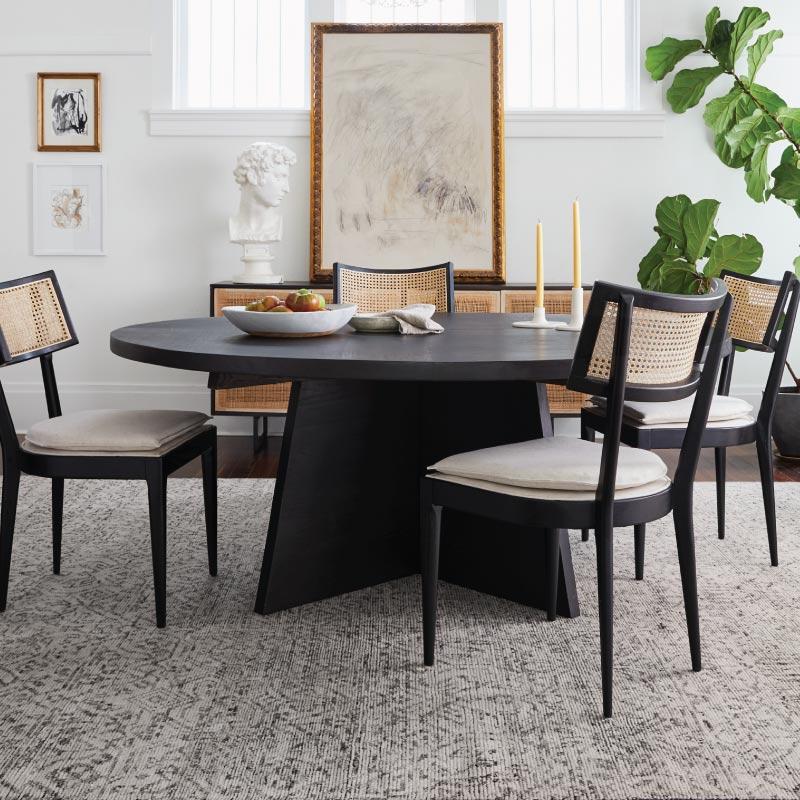 Layer on the bias
Layer the first, main rug straight and in line with the furniture. The accent rugs should be placed diagonally on the bias. Experts recommend trying out different angles and moving your furniture around until you get a look you like. These small changes can help your layered boho rugs create a big impact.
Change up the rug layers based on the season
Using faux fur rugs as a layer feels perfectly cozy in the cold months. When warm weather arrives, switch them out for woven cotton rugs in cooler hues. Since these rugs are typically thinner, summer is also the perfect excuse to layer two or three rugs together.
Other Boho Style Decor Ideas
In addition to layering Boho rugs, embrace the free, travel-inspired spirit of this style by including these other elements in your space:
Lots of different textures: baskets and other woven items, wood furniture, colorful Persian rugs, macramé planters, pottery, books, etc.
Floor-level seating: ottomans, bean bag chairs, floor pillows, and poufs.
Light and bright paint and woods and colorful fabrics; try to limit black or dark wood to just one or two items.
Different light sources: string lights, candles, lamps, plus a statement chandelier.
 A variety of plants, both hanging and vining.
Lots of patterns, but remember to make sure the colors and complementary.
Vintage and handmade pieces of furniture and decor.
A wall or piece of furniture or decor painted in a bright color.
Objects you love.
If you're looking to bring a relaxed Boho look to your space look no further than the wide selection available at the The Rug Gallery. Visit our showroom in Blue Ash today to see our entire collection.