Common Myths About LVT

If you're considering replacing your current flooring, you may have heard of luxury vinyl tile (LVT). It has grown in popularity over the last few years, and with more styles continually coming out, it's becoming common in many homes across the US. 
However, some are skeptical of the quality of LVT. After all, the name "luxury vinyl tile" indicates that the product is made of a vinyl substance. Vinyl floors may remind you of the ugly laminate flooring you saw in your grandparents' kitchen growing up. However, this myth (and many others) simply isn't true. 
Learn about the common myths about LVT below!
Myth: Vinyl is just another word for laminate.
The most common myth is that LVT is just a fancy term for laminate flooring. While there may be some minor similarities, the manufacturing and design of LVT is completely unique. Luxury vinyl tile is a multi-layered flooring system that is designed to look like a high-end surface. The layers consist of a bottom cork layer, a rigid layer that provides the support for the tile/plank, the vinyl film onto which the design is printed, and a wear layer on top.
Myth: LVT has no visual depth.
Many people think the design printed on LVT is low-quality and lacks realistic depth. Since the pattern is printed, a concern is that the repeat of the pattern will be obvious and therefore low-quality. While some "cheap" LVT options may have a noticeable repeat, with high-quality LVT, it isn't even obvious! LVT can look exactly like wood, concrete, and other materials – but with more durability!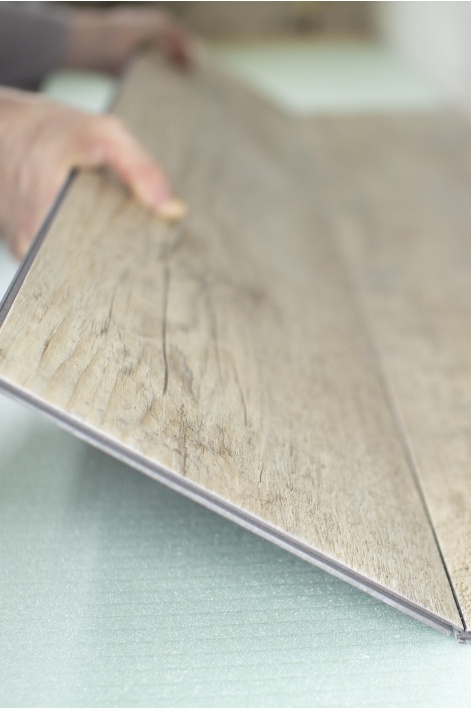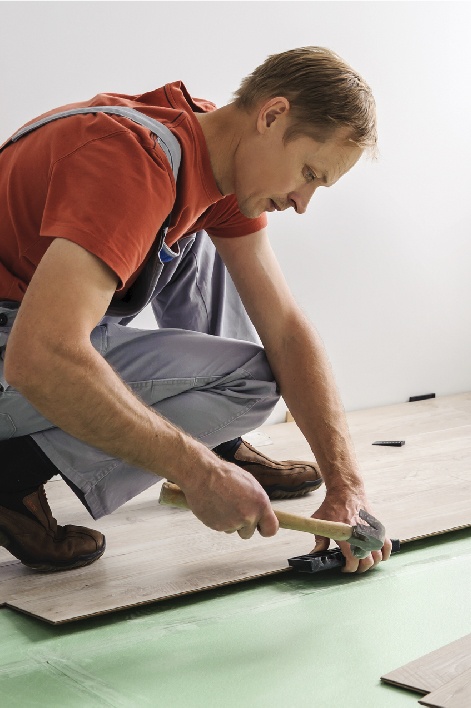 Myth: LVT isn't durable and will wear down.
A primary concern of LVT is that the pattern will wear off and the product will wear down. However, because of the detailed and secure layering system, the printed layer is protected underneath a clear, protective wear layer on top. This layer is highly durable and made to last through years of wear and tear. 
Myth: LVT is more expensive than hardwood or other types of flooring.
The higher the quality of LVT, the greater the investment will be. However, based on all of the benefits of LVT (that you can learn about here), the investment will likely last longer (and look better) than many other types of flooring on the market. The maintenance and upkeep is also simple, as opposed to hardwood or other flooring. 
Find LVT at The Rug Gallery
If you're interested in learning more about LVT, visit The Rug Gallery! Our LVT gives you the benefits of vinyl with the look and feel of a modern hardwood, tile, or even concrete floor. Visit our showroom in Cincinnati to learn more.