What are Oriental Rugs?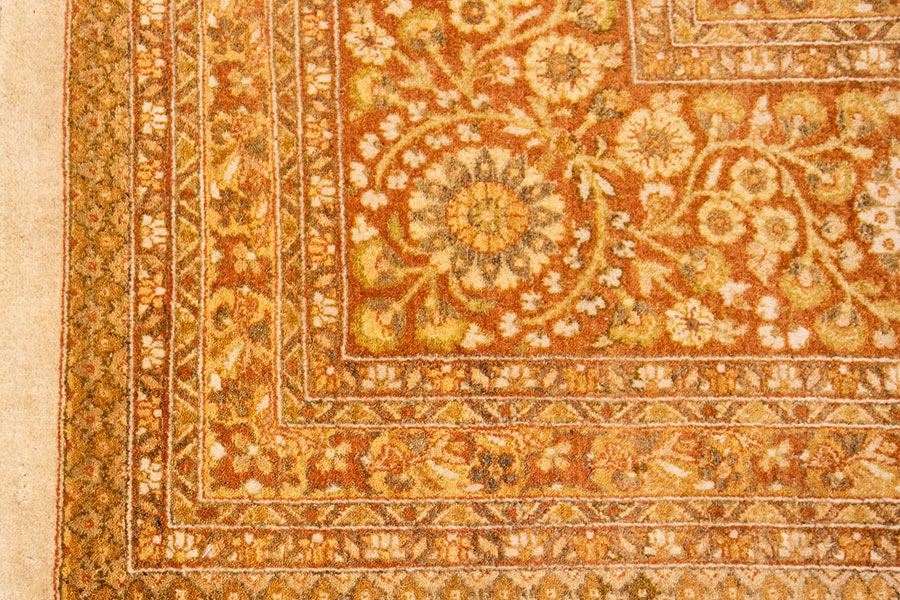 What is an Oriental rug?
Many people believe that Oriental rugs are simply rugs that come from the Orient. However, what makes a rug Oriental is not where it's made, but how the rug is made.
Type of Loom Used for Oriental Rugs
This includes the type of loom used, either the horizontal loom – which is usually used for tribal design flat-woven rugs like Kelim, Dhurrie and Soumak, or the vertical loom – which is where most hand knotted rugs are woven. If the vertical loom is used, one of the two knots shown above is used. Either the Senneh or the Ghourides.
Where Oriental Rugs are Made
Any country in the world can make an Oriental rug, including Asia, China, Iran, Tibet, Turkey, Russia, Pakistan, and more. Where the rug is made may influence the overall design of the rug, however, these are still considered Oriental rugs.
Oriental Rug Materials
The quality of the construction and materials vary greatly. Oriental rugs can be made from a wide variety of materials, including natural materials like wool and manufactured materials like polyester.
Contact the Rug Gallery to Shop Oriental Rugs Today
The Rug Gallery carries every configuration of Oriental rug – let us help you select a beautiful Oriental rug for your home or office. Visit our Cincinnati store, or shop with us online to find the right rug for you.